2014 Rail Freight Conference
Master Slides and Speakers Notes
Master Slides
Hon. Tim Fischer AC
Peter Winder
Neil Johns
Jim Cooper
Rail Freight Futures Australia
Brief Program Outline and Key Speakers
Who?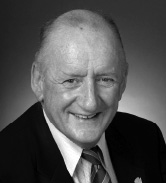 History of Rail in Australia:
Where are we Today and where does Australia Sit Globally?
The Hon. Timothy Andrew Fischer AC
Former Deputy Prime Minister
More Information
Tim Fischer was born at Lockhart, NSW, and educated at Boree Creek in the Riverina and Xavier College, Melbourne. Mr Fischer served with the Australian Army 1 RAR from 1966-1969, in both Australia and Vietnam, before returning to the family farm at Boree Creek in southern NSW.
In 1971 he was elected to the NSW Parliament. During his time in State Parliament, Mr Fischer became National Party Whip and served on a number of Parliamentary Committees, including the State 'Staysafe' Committee. He resigned from State Politics in 1984 to seek pre-selection for the Federal Parliamentary seat of Farrer, at the time based on Albury, Corowa and Deniliquin, from the ACT to the SA border.
Mr Fischer was subsequently elected Federal Member for Farrer and served in this role from 1984 to 2001. During this time he was Shadow Minister for Energy & Resources, Shadow Minister for Trade, Leader of the National, and later Minister for Trade and Deputy Prime Minister in the Howard Government (1996 – 1999). He led the Official delegation to observe the East Timor Referendum in 1999.
In Federal Parliament, Tim Fischer strongly supported harmonized strict Gun Law Reform and also the World's newest Transcontinental Railway, Adelaide to Darwin where freight tonnage has increased greatly since its inception in 2004. He retired from politics in 2001, served as Chair Tourism Australia 2004 – 2007 and then first Rome resident Australian Ambassador to the Holy See 2009 – 2012. He was also appointed Special Envoy by the Australian Government to Bhutan, Eritrea and South Sudan. In his work and related roles, he has visited over 84 countries.
Mr Fischer is Chairman of FAMU Holdings, a private company, and has a range of business interests, mainly with an export orientation. His hobbies include chess and trekking in KNP and the Himalayan Kingdom of Bhutan.
Mr Fischer has also held the following honorary positions:
Chair of the Crawford Fund on International Agricultural Research;
Chair of the Australian Winemakers Foundation;
National Chair RFDS and National Patron of Frontier Services;
Patron of various charitable organizations.
Some of Mr Fischer's previous commercial activities include the following:
Consultant Deloitte;
Director AA Co., Ausmore Singapore & Asia Pacific Transport.
Tim is the author of three successful books (published by Allen & Unwin):
Seven Days in East Timor
Outback Heroes & Communities that Count (co-author)
Transcontinental Train Odyssey: The Ghan, The Khyber, The Globe
Who?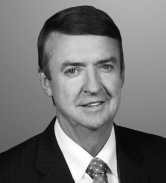 Victorian Policy, Direction and Commitment.
Hon. Terry Mulder MP
– Member for Polwarth
– Minister for Public Transport Minister for Roads
More Information
Terry was elected to the Victorian Parliament in 1999 as the Member for Polwarth. He is currently the Minister for Public Transport & Minister for Roads, Chair of the Ministerial Roads Safety Council and Co-ordinating Minister for Department of Transport, Planning and local Infrastructure.
Terry held the position of Shadow Minister for Public Transport and Roads from November 2002 until November 2010 which included the responsibility of Ports up until November 2006 and Shadow Minister for Water from August 2002 until November 2002.
He has served as a member of the Parliamentary all party Road Safety Committee and in the past was involved in the Environment & Natural Resources Committee; the Liberal Party Sport, Youth and Recreation Committee and the Racing Committee.
Before entering Parliament, Terry was the Managing Director of a property maintenance company that operated throughout Victoria. Terry also worked as a Senior Consultant for Industry Specific Quality Assurance Services developing business management systems that comply with the Australian Standards and qualified as a Quality Assurance Auditor. He also ran a small beef farm and trained racehorses from his property outside Colac.
Prior to his entry into the commercial world, Terry spent 10 years in the public sector. His working career started at the age of 12 when he worked as a rouseabout on a sheep property in the Western District.
Terry is married to Susanne, has three children and is also a proud grandfather of six.
Who?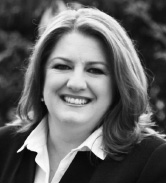 Labour's Vision for Rail in Victoria.
Natalie Hutchins
– Shadow Minister for Industrial Relations
– Shadow Minister for Ports, Freight and Logistics
More Information
As the first in her family to graduate from University, Natalie's passion for politics is driven by a commitment to equal opportunities and access to good public education. As a working mum Natalie knows firsthand the many issues facing the hard working families in her area, the importance of job security and the need for reliable local infrastructure.
Natalie has extensive experience in representing workers and the community in the many roles she has worked in. From being a waitress to a Union official, from a stay at home mum to a small business owner, from an advisor to a premier to a board member of a superannuation fund, Natalie has experience from the nappy change table to the boardroom table.
All her working life she has fought for equal rights and for job security for Victorian Workers. Since getting elected in 2010 as the Member of Parliament for Keilor in the State Parliament Natalie has been appointed as the Shadow Minister for Industrial Relations, Ports, Freight & Logistics.
Who?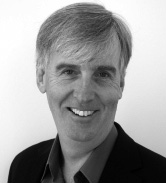 Melbourne to Brisbane Inland Rail Project
Peter Winder
Executive General Manager, Major Projects, Australian Rail Track Corporation (ARTC)
More Information
Mr Peter Winder is Executive General Manager, Major Projects at the Australian Rail Track Corporation (ARTC). In this role Mr Winder is responsible for overseeing the delivery of both the construction elements of the Inland Rail project, funded by the Australian Government, and the roll-out of the Advanced Train Management System (ATMS).
Peter has over 25 years of rail experience across a diverse range of projects which have contributed to growing rail industry capacity and expanding the rail network in Australia. Mr Winder joined O'Donnell Griffin in 2008 as the Novo Rail Alliance General Manager before being appointed as Chief Executive of O'Donnell Griffin Rail in 2012.
Peter has general management experience in both public and private sector environments. Prior to O'Donnell Griffin, Peter worked for FreightCorp and Pacific National, most recently as divisional general manager responsible for the Hunter Valley coal and other bulk rail operations across the Pacific National business.
Who?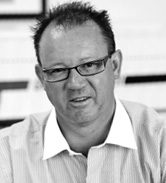 Challenges and Opportunities Today – Future Outlook
Geoff Smith
SCT – Leaders in Rail Innovation
More Information
Geoff's introduction and exposure to the SCT business occurred in the early days of its maturity, occupying numerous operational roles that would provide the foundation and skill set for his future development. He then spent a number of years abroad and away from the family company working in the commercial and industrial property sector.
He returned to SCT in 1995 overseeing the procurement and development of SCT's rail intermodal terminals in Western Australia, Victoria and South Australia.
In May 2002 Geoff was appointed CEO of the SCT group of companies and has since moved into the position of Managing Director which he currently holds today.  SCT Logistics has grown into a multi diversified rail and logistics business expanding from General Freight to include mining, Agriculture, Ports and Fuel distribution, turning over close to 500 million.
SCT has been a leader in rail innovation and the introduction of new technology whether it be the most modern rail terminals, leading edge carbon friendly locomotives or the most advanced rolling stock in Australia.
Who?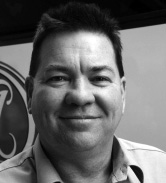 Challenges and Opportunities Today – Future Outlook
Ken Wakefield
Group Manager, Wakefield Transport
More Information
Ken took over the day to day operations of Wakefield Transport in 1992. Since then the business has grown substantially with Ken focusing on the rail/Intermodal and international logistics business while continuing to expand the traditional road freight business with includes general freight, Mine equipment haulage, flexitanks/tanktainers, containers, mineral sands, nuts, dried fruits and fresh produce. The business has expanded to over 40 major customers. Ken is very active in the local community supporting many local initiatives and economic development of the Sunraysia region and its exporters.
Who?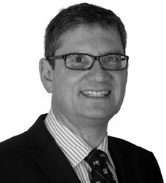 Challenges and Opportunities Today – Future Outlook
Neil Johns
Group General Manger Storage & Logistics, GrainCorp
More Information
Neil Johns is Group General Manger Storage & Logistics. Storage & Logistics is GrainCorp's grain handling business that manages on average 10 million tonnes of grain and 2 million tonnes of non-grain commodities for over 100 customers. The business encompasses 7 port terminals, 280 country silos and 14 trains across eastern Australia.
Neil has been with GrainCorp for 25 years and worked for NSW Railways for 5 years before transferring to GrainCorp in 1988.
Over this period Neil has held a number of roles in GrainCorp, including:
GM Ports for the past 8 months; responsible for GrainCorp's 7 port terminals that handles on average 5 million tonnes of bulk grain, 0.4 million tonnes of containerised grain and 2.3 million tonnes of non-grain products.
Chief Development Officer for 15 years; responsible for strategy, mergers and acquisitions, investor relations and corporate affairs. In this role Neil managed the Vicgrain, Grainco, Allied Mills, UMH Malt and Gardner Smith & Integro Oils acquisitions. Neil in this role also managed a number of strategic projects, including export deregulation, moving into rail transport and woodchips.
A number of operating roles in the first 10 years. In these roles Neil managed customer relations and marketing for S&L, managed southern NSW grain operations and set up GrainCorp Trading. Neil in this role also managed a number of major projects.
Who?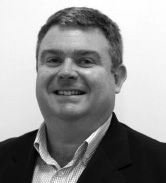 Challenges and Opportunities Today – Future Outlook
Jim Cooper
Chief Executive Officer, Port of Portland
More Information
Jim commenced at the Port of Portland in 2006 and was appointed Chief Executive Officer in October 2010. During his time at Port of Portland trade has grown each year with record volumes in 2011, 2012 and 2013. He has negotiated new infrastructure at the Port bringing new business including new facilities for mineral sands, logs and wood chips.
Jim is a director of Ports Australia, a member of the Victorian Ministerial Freight Advisory Council, a member of the Victorian Grain Logistics Taskforce, a director of Portland District Hospital and Deputy Chairman of the Committee for Portland.
Prior to joining the Port of Portland, Jim was a corporate lawyer for 15 years working at General Counsel level for three ASX top 100 listed companies.
Jim holds a Bachelor of Economics and a Bachelor of Laws (with Honours) from Monash University.
Who?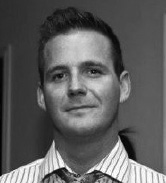 Challenges and Opportunities Today – Future Outlook
Rory MacManus
General Manager Business, V/Line
More Information
Rory MacManus is the General Manager Business at V/Line. One of the key aspects of his role is looking after V/Line's Freight customers and their access to the regional rail network of Victoria.  A key priority for Rory and for V/Line is to grow the freight traffic task of rail throughout Victoria and to do this by working with the Freight operators, Government shareholders and other stakeholders in the Victorian Freight industry. Rory has over 10 years' experience in Railway Asset Management, strategy development and access regimes across Australia.
Who?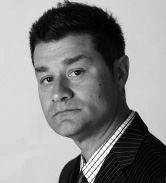 Master of Ceremonies
Brett de Hoedt
Communications Consultant
More Information
Brett has worked as a communications consultant to local government and non-profits for 15 years developing lobbying campaigns, media coverage, websites and more. He regularly speaks and trains on these issues. Before founding Hootville he was a print journalist (New Idea, Truth, Sunday Age) and radio broadcaster (3AK). He aims to keep our event on track and our audience on its toes.