2015 Rail Freight Conference
Date:
Friday, 4 September 2015
Location:
Pullman Melbourne On The Park
192 Wellington Parade
Melbourne Victoria 3002
GPS:
S 37° 48′ 56.01" E 144° 58′ 59.50"
Hotel Contact:
Telephone: (+61) 3 9419 2000
Fax: (+61) 3 9419 2001
Email: [email protected]
Master Slides and Speakers Notes
Intermodal Hubs Keys to Success
Brief Program Outline and Key Speakers
More Information
Simon holds the position of Executive General Manager Strategy and Growth.
Simon currently oversees the functions of corporate planning, infrastructure strategy development, corporate commercial and network development, access regulation and industry policy. Simon had oversight of the development of the ARTC's Access, undertakings and contractual models, approved and overseen by the ACCC. In this role Simon has oversight of the development of ARTC's Infrastructure Strategies covering the National Freight Network and the Hunter Valley Coal. Additionally, Simon's role includes the development of corporate opportunities to grow rail freight volumes, expand the ARTC network, and the identification of potential funding and investment partners.
More Information
John has been Director of Technical Services for Horsham Rural City Council since early 2012, when construction of the Wimmera Intermodal Freight Terminal (WIFT) was nearing completion. John was responsible for the final stages of construction, commissioning and handover of the site to the operators, Wimmera Container Line – now owned by SCT. John has overall responsibilities for infrastructure at HRCC, and is currently completing the construction of a new Performing Arts Centre and Town Hall redevelopment amongst other projects. John is also convenor of the Wimmera Southern Mallee Regional Transport Group and Western Highway Action Committee. John remains a proud and loyal Carlton supporter.
More Information
Holding qualifications in management and systems Phil has experience in the public and private sectors in both professional services and technical roles.  He joined Latrobe City Council in 2014 as General Manager, Planning and Economic Sustainability, having previously worked at South Gippsland Shire Council and Baw Baw Shire Council. Phil is a strong leader with a strategic focus and is committed to developing others through positive relationships. His vision is to deliver a service and prosperity centred environment for Latrobe City and influence better engagement between the Local Government sector and its stakeholders.
More Information
Before coming to Wodonga Council in 2004, Michael had 13 years' experience in merchant banking and corporate finance and has dealt extensively with large companies raising both debt and equity capital. He has a Bachelor of Science from Monash University and a Master of Applied Finance from Macquarie University. He has worked with numerous state and local government and private investment vehicles, providing asset and liability analysis and borrowing and investment strategies. He is a strategic thinker with excellent global economic and finance knowledge. Michael was with Wodonga Council as director investment attraction for seven years. Michael is now the Chairman for the Hume Bank, Director of Jilparri Trust and also works as a consultant.
More Information
Cr Keith was educated at Yanco Agricultural High School and the University of Sydney, where he graduated with a Bachelor of Science in Agriculture, specialising in agricultural education.  He taught at Forbes and Windsor High Schools before returning home to the family farm.  Married to Susan they have three sons James, Max and Douglas and together manage a farm 6 kilometres west of Parkes. He runs a fine wool Merino sheep flock and a Merino X Border Leicester first cross lamb production enterprise.  Cr Keith also has a small minimum tillage cropping operation consisting of wheat, canola, barley, lupin and oats.
Who?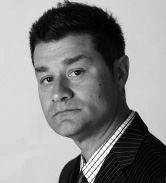 Master of Ceremonies
Brett de Hoedt
Communications Consultant
More Information
Brett has worked as a communications consultant to local government and non-profits for 15 years developing lobby campaigns, media coverage, websites and more. He regularly speaks and trains on these issues. Before founding Hootville he was a print journalist (New Idea, Truth, Sunday Age) and Radio Broardcaster (#AK). He aims to keep our event on track and our audience on uts toes.